The rest of the story
Dr. Won & Dr. Laura's story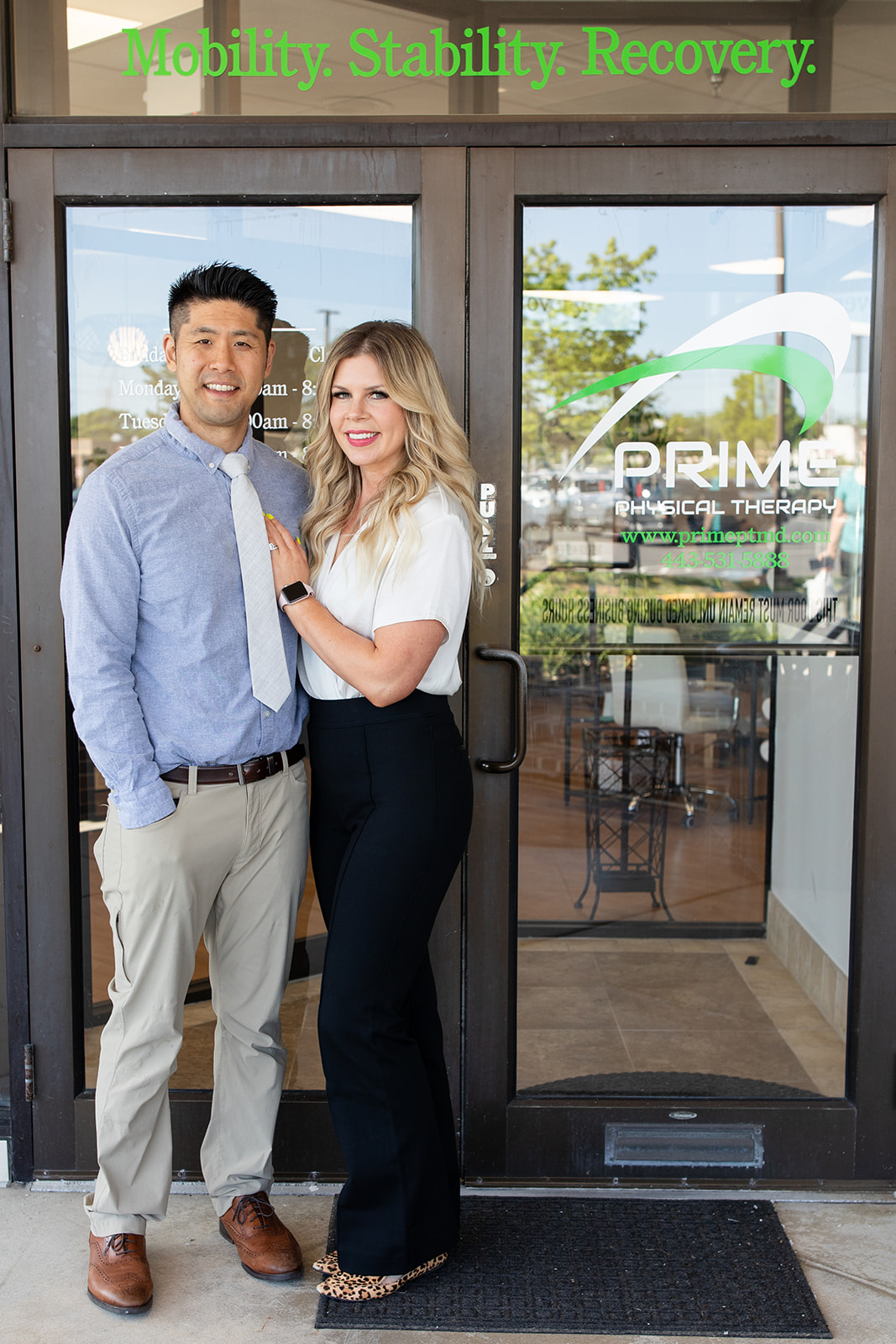 We dreamed of opening our own practice for years. We didn't like the way the PT industry was operating. We wanted to do things our way by providing individualized, top-tier treatment to patients we treat like family.

We initially operated in the back of the gym in CrossFit Execution. No walls, no door, no temperature, or sound control. It was really hot and really loud. All we had were our treatment tables. We looked at each other and said, "No one will come. We'll just try to see enough patients to cover our rent."
Within a couple of months, we were shocked and humbled to have a full schedule. Won left his second job. Patients were spreading the word to their friends, family, co-workers, neighbors, and beyond.
A few months later, we were thankful to move to the front of the gym where we had walls and temperature control. Working in 230 square feet proved to be a challenge, but we continued to grow and hired more staff. In May 2017, we ventured on to the next step in growing our practice. We renovated a former yogurt shop in Freedom Shopping Center in Eldersburg. We now have 3,000 square feet of clinic space to work our magic on our patients.
Not long after we opened our new clinic, we were ready to expand, and with great care, we expanded our team to four Doctors of Physical Therapy, along with adding a massage therapist and personal trainer to provide comprehensive care for our patients and community.
And we're not done growing yet. We have so much more to give to this amazing community.
Gratitude and appreciation
We can't express enough our gratitude to the Eldersburg community. Every social media shout out, every referral to a friend, every time you speak kind words about us to your physician. We see you and we appreciate you!
Our ultimate goal is to make our business a place where patients have an unforgettable experience. We want patients to not only heal from acute injuries or chronic pain but to also have access to a listening ear and a place to feel comfortable and cared for.